In this Jiggly Girls update we another thematic gallery filled to the max with sex scenes featuring one of the leading ladies from Starcraft. As you can probably see it's the blonde haired assassin beauty that works for the government named Nova. Seems that Nova here like many of our ladies, has gotten into a fight that she doesn't really have any hopes of winning. In this Jiggly Girls update she though she could take on some Protoss Templars and well, she was gravely mistaken to try and fight one on her own. Watch her get herself punished by the alien.
The Protoss is about to teach her some manners and also show her that the males of his race are far more virile than the human males. A theory that Nova herself tested out eventually when the guy presented his big cock for her to suck and slurp on. Check out the entire cartoon porn gallery and watch her as she goes balls deep on the giant blue cock today and and enjoy the jigglygirls update guys. Don't worry you'll get to see her do much more, but we;re leaving you to discover that for yourselves today. As we must take our leave we're just leaving this with you and we'll see you again next week with more. Until next time!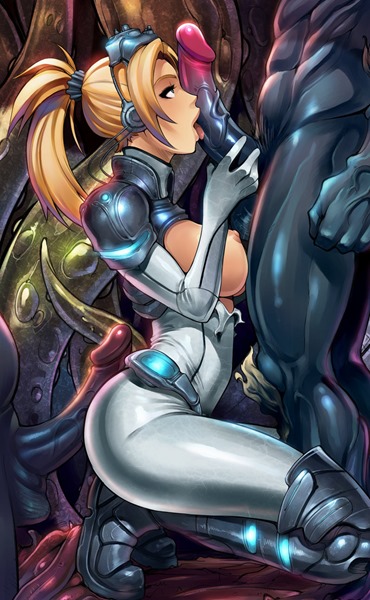 Check out this hot starcraft bitch sucking a huge cock!